Gastronomy: Following the Seasons
In DomusVi's retirement homes, residents share their meals every day in a comfortable and friendly restaurant, in an attractive setting with a refined decoration.
Is served in DomusVi retirement homes a seasonal kitchen and healthy meals:
Varied and tasty menus cooked on site
Products selected with rigor
Seasonal fruits and vegetables
A service cared for by an attentive team
The nutrition objectives of DomusVi are multiple:
Prevent under-nutrition through protein enrichment from simple raw materials, to restore appetite and pleasure of eating
Offer dishes that are identical to all residents, regardless of their ability to swallow / masticate with appropriate textures highlighted.
Satisfy the tastes of the residents: replacement card, organization of menu commissions in the residences.
Offer cuisine that tastes great even for diabetic and salt-free residents so they can keep their appetite and are not malnourished.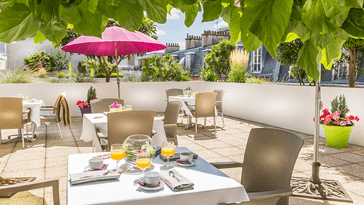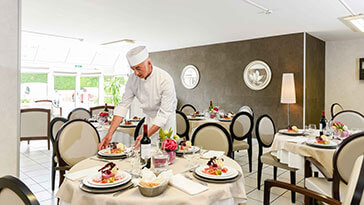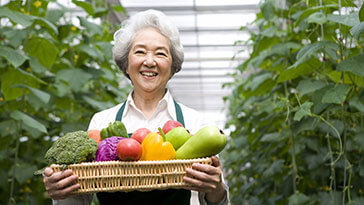 Activities and animations
DomusVi offers in its retirement homes a lively and joyous daily life.
Animations to smile, laugh, arouse curiosity
Fun, therapeutic or home-like activities to improve quality of life
Intergenerational activities to bring children's laughter into the home
The participation of relatives in festive events.
Workshops and activities – in groups or individually – help preserve the faculties and promote a social life. They bring entertainment and pleasure. Residents are invited to participate according to their rhythm and according to their desires.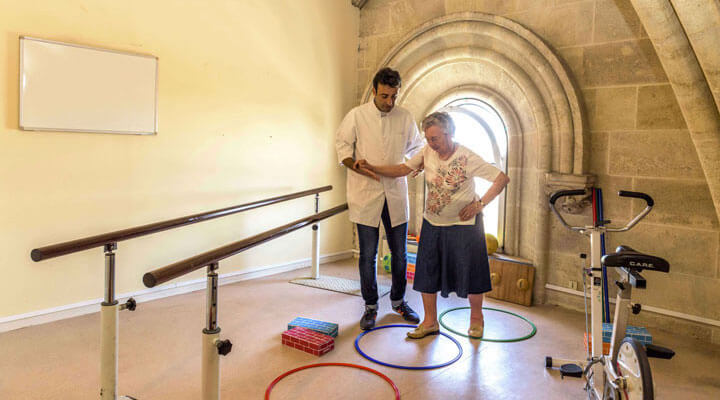 Together in the agora
DomusVi's residences allows permanent residents and their families, as well as residents and staff, to share common moments.
DomusVi's residences are fully adapted for people with reduced mobility and are designed to encourage meetings and social exchanges. Residents, families and professionals meet in these friendly and welcoming spaces.
Several times a day, or even once, depending on the wishes and preferences of the resident, he or she participates in activities in common or in small groups or with his companion. The DomusVi residences are designed to be open to a landscaped garden offering safe walks and also have an agora for collective meetings and a stroll.