Our Vision
The French leader DomusVi offers a comprehensive support of accomodation and a range of personalized care services adapted to any level of dependance of senior citizens.
The French leader DomusVi offers a comprehensive support of accomodation and a range of personalized care services adapted to any level of dependance of senior citizens.
Since it was founded in France in 1983, DomusVi has developed an approach to support the elderly person, which is professional, technical and humanistic, by developing a unique know-how recognized by its residents (95% of them say being «very satisfied» in France, they are 89% in Spain). Its teams provide personalized attention, they ensure the quality of care and all the little details of everyday life; they speak, they listen, they ensure a presence: they offer a quality of permanent services, essential to a climate of trust and security. DomusVi also offers care adapted to the local culture. Expert in the design and management of retirement homes, DomusVi develops nursing homes for dependent older people – such as those suffering from Alzheimer's, Parkinson's or related disorders.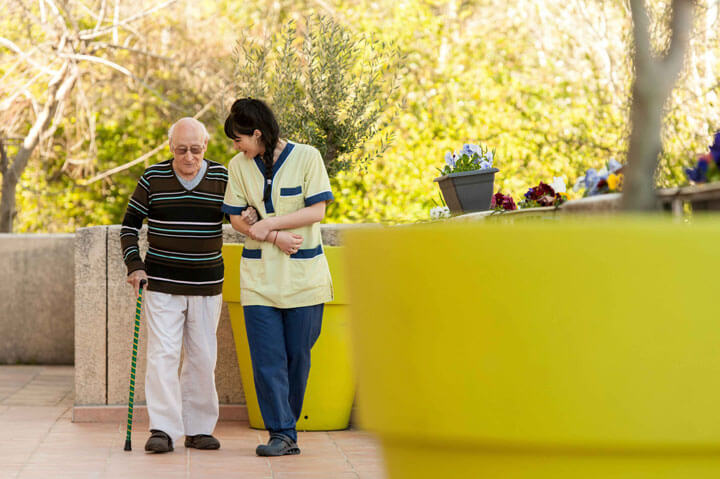 Our Vision
DomusVi is the partner that brings personalized solutions to accompany old age and by ensuring the quality of care and life based on know-how, well-being, listening and talking.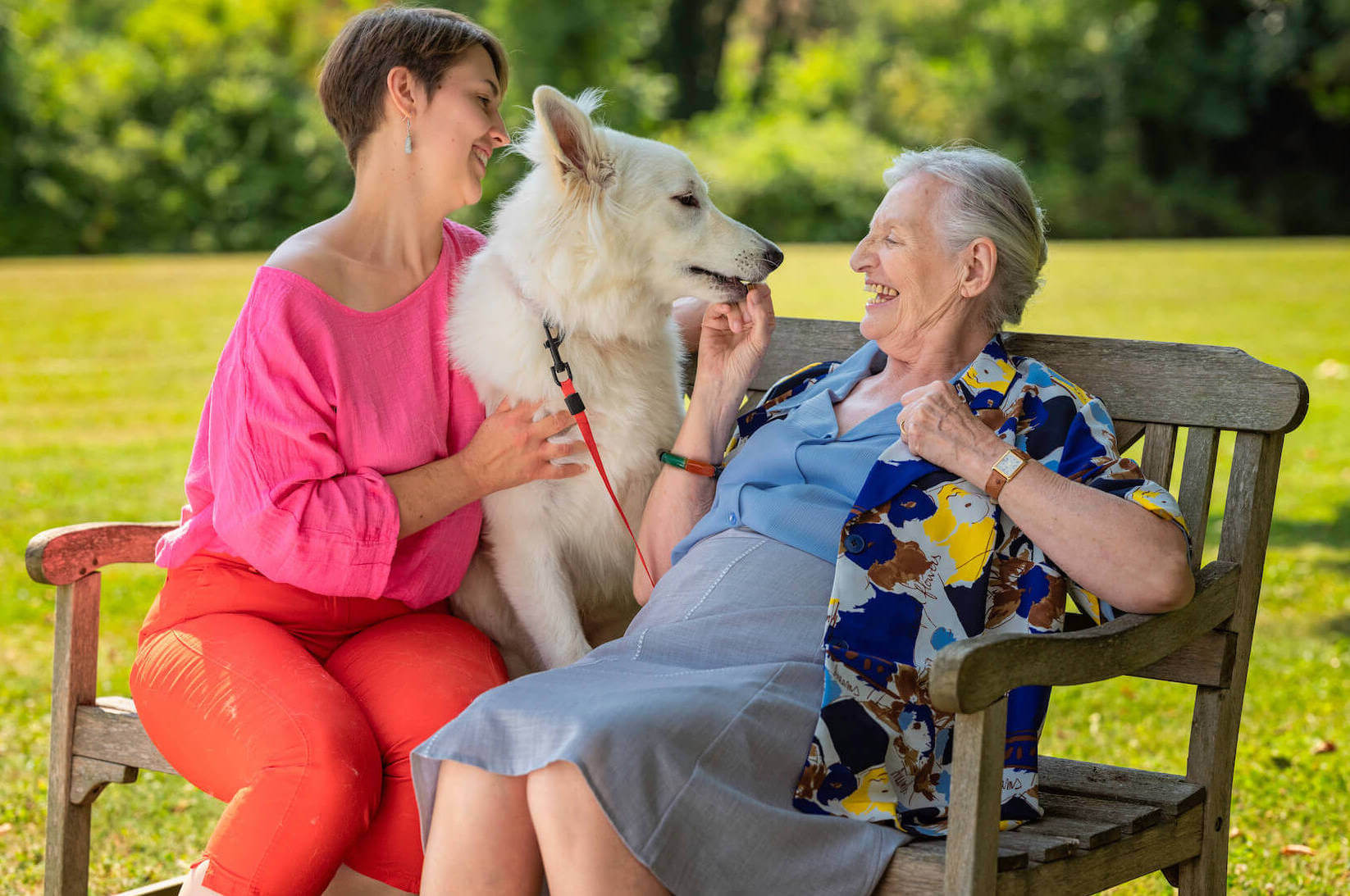 Our Mission
DomusVi guarantees a sense of trust through constant attention to the details of everyday life that values the individual and helps to provide constantly happy moments.
Why DomusVi?
Why DomusVi?
Founded in France in 1983, DomusVi is a French and European leader who has become a expert for accommodating autonomous seniors and services of highly dependent seniors. Its approach values the individual first.
DomusVi offers a complete range of services for senior citizens: nursing homes as well as senior residences providing quality nursing care, a unique individualized assistance developed by specialists, the result of more than three decades of experience.
The four values of DomusVi
Trust
Because the residents are entrusted to us and trust us.
Enthusiasm
Because every day residents rely on our energy and our smile.
Empathy
Because we always make sure that our approach is the right one.
Expertise
Because we master the quality of care, relationships, senses and life.
More than Nursing Homes in Europe

Non-Medical Services Residences

More than Home Care Agencies

More than Home Care Agencies

Average Satisfaction Rate in France and in Spain

2017-2018 Revenue:

1.3

Billions €
Our Corporate Strategy
Taking care of dependent elderly people is the core business of DomusVi, created in 1983 and which has established itself in France and Europe by the quality of its management and expertise. The group is developing in Europe and internationally.
DomusVi is today, in Europe and with 337 nursing homes, 15 service residences and its clinics, with an annual turnover of 1.3 billion euros and 30,000 employees, the 3rd private group of reception and services for the elderly in France and number one in Spain - since the acquisition, in early 2017, of the Spanish leader SARquavitae after that of Geriatros in 2015
Today, DomusVi Group has a project to welcome the most disoriented and dependent people, especially those suffering from Alzheimer's, Parkinson's or related disorders.
Another strength of the group: the formation of its teams. DomusVi is characterized by a policy of permanent professionalization of its teams, in order to respond to changes in professions related to the care of the elderly and fragile, both in institutions and at home.
Our Corporate Social Responsibility (CSR)
DomusVI's corporate social responsibility policy covers the entire group, all its establishments and its employees at three levels:
The Social Dimension
The continuous training of our staff ensures not only to teach employee a better knowledge and a better control of his work, but also a lasting spirit of accomplishment of his missions, in the interest of our residents. Equal opportunities and the fight against discrimination ensures working conditions in line with our values and more particularly that of respect for others.
The Environmental Dimension
The management of nursing homes and nursing homes does not generate very significant waste production. The DomusVI Group is committed to reducing the impact of its business through ongoing communication and the implementation of internal processes. The selective sorting of waste is a perfect example : non-hazardous household waste (DAOM), infectious clinical waste (DASRI), batteries, bulbs, printing ink cartridges, paper, wood, iron, bulky products, chemicals... Energy savings reinforce the group's CSR approach.
The Economic Dimension
The company is committed to managing its business in order to create and develop long-term employment and to become fully a player and sustainable partner of the social fabric at the location of its geographic locations.